As a special treat for the holidays, here is a sweet peek into an early (and French!) version of the tradition of sending holiday cards to family and friends. These engaging vintage postcards were exchanged in France in the early 1900's. The images reflect a simplicity and innocence that we find appealing, and thought that you may enjoy them as well. Of course, we are guilty of being partial to anything beautiful and French.
Need some help with the translation?
Bonne et Heureux Année means "Good and Happy New Year"
Bonne Année means "Happy New Year"
Heureux Noël means "Happy Christmas"
Joyeux Noël means "Merry Christmas"
Heureux Année means "Happy Year"
Want to see more?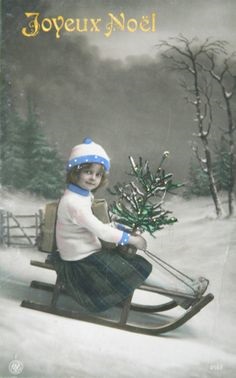 View our Vintage French Holiday Postcards gallery on Pinterest!