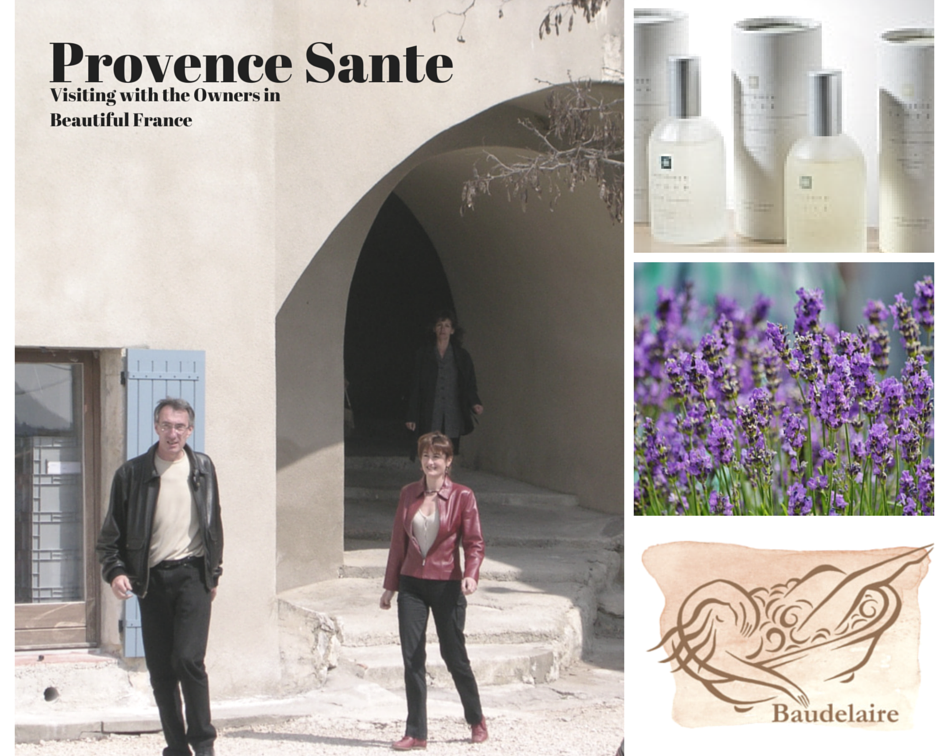 Provence Santé: Fragrances
Eight signature Provençal perfumes that reflect the delicate balance between the art and science of parfumerie.
• Featured in soaps, creams, lotions, bath products, and eau de toilette.
• Bestsellers are Vervain, Linden, and Lavender.
Overview of Head (Top), Heart, and Bottom Notes
Fragrances are typically described in terms of their three key "notes":
"Head Notes" (Top Notes): These determine the "family" of a perfume (e.g., floral, woodsy, citrus). They are the most volatile elements, giving off their fragrance upon their first contact with the skin. Often, they are "cool" notes such as lemon, orange, lavender, thyme, or marjoram.
"Heart Notes": Their action can last for several hours. They develop over time, defining the fragrance's fullness. These are often floral and/or fruity: rose, jasmine, iris, hyacinth, or nutmeg.
"Bottom Notes": Slower to evaporate, they can linger for quite a long time. Often woodsy notes such as sandalwood, cedar, patchouli as well as "animal" notes such as musk, ambergris, civet which are now synthetically derived. ("Cruelty-Free" = "Synthetic" in this case.)
Apricot
The intoxicatingly sweet-citrusy note of the fruit with floral, musk, and "green" notes.
Top: Mandarin, Grapefruit, Green Note
Heart: Apricot, Peach, Black Currant, Jasmine, Rose Bottom: Musk
Bergamot
A light citrus fragrance, accented with a floral notes and a smooth base of cedar and sandalwood.
Top: Bergamot, Lemon, Orange Blossom, Rosemary Heart: Jasmine, Iris, Peach
Bottom: Cedar, Sandalwood, Tonka Bean, Moss
Lavender
A soft blend of the classic Provençal fragrance with touches of rosemary, pine, and musk.
Top: Rosemary Heart: Lavender Bottom: Pine, Musk
Linden
The enchanting fragrance of linden (basswood) tree flowers, with traces of violet and honey.
Top: Green Note, Violet Leaf Heart: Linden, Jasmine, Orange Blossom
Bottom: Honey, Musk
Sweet Almond
The intoxicating aroma of sweet almond flowers with a smooth powdery finish.
Top: Almond Heart: Black Currant, Raspberry, Anise, Rose, Jasmine
Bottom: Heliotrope, Pine, Musk
Vervain
A sweet citrus aroma, with notes of mint and orange; equally popular with women and men.
Top: Lemon, Orange Heart: Vervain Bottom: Mint Leaf
Vetiver
A woodsy, cedar-like aroma that's traditionally used as a male scent.
Top: Rosemary, Geranium, Pine Heart: Rose, Lily of the Valley, Orange Blossoms
Bottom: Vetiver, Patchouli, Cedar
Wild Rose
A true rose—the classic fragrance of romance—with hints of jasmine, musk, and sandalwood.
Top: Green Note Heart: Rose, Jasmine Bottom: Musk, Sandalwood