Hygge (pronounced hoo-gah) is drawn from Danish and Norwegian culture and refers to that special feeling of coziness, comfort, and contentment that comes when picture-perfect ambiance is achieved. For example, search the term on Pinterest and you're likely to find images of steaming cocoa, handknit socks, and feet by the fire. In our minds, we can't think of anything more hygge than a perfectly drawn bath complemented by just the right aromas and self-care favorites.
Water has a remarkable power to calm that can be tapped into with just the turn of a faucet. A bath, while simple and seemingly mundane, can ground us in unexpected and much-needed ways. While most of us bathe daily (oftentimes a short shower before work), the experience of a bath intentionally made for relaxation and reflection requires an entirely different recipe. For instance, you might light a candle or two, dim the lights, and adjust the water temperature to the perfect balance—not too hot but warm enough to stay in as long as you like. And then comes the enjoyable part…deciding which special scents and soaps will accompany you on your hygge retreat.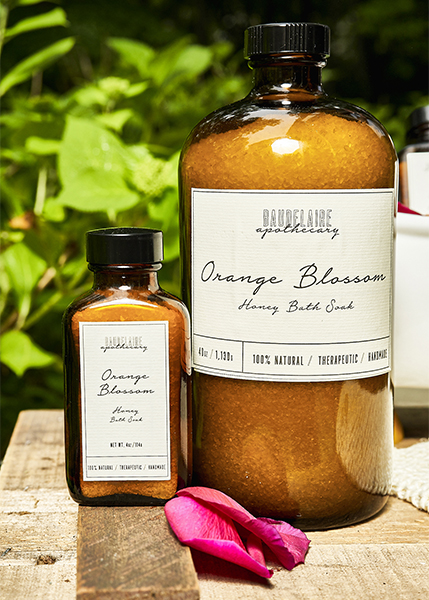 Perhaps try a sprinkle of our Apothecary Soaks made with pure sea salts and essential oils in a warming fragrance, like Orange Blossom Honey. Match with your favorite French soap or mix it up with a hygroscopic (moisture-attracting) Honey Soap. The fine honeycomb feeling is satisfying to the fingers, and the rich, smooth lather is perfect for pampering. Matched with a sweet, divine scent that lingers on the skin, all-natural Honey Soap is a small, beautiful way to spoil yourself.
For enhanced lather, Mother Nature's very own Sea Sponge adds the perfect touch. Natural sea sponges are far superior to synthetic bath sponges for their longevity and soft texture with gentle exfoliation that can even be used for the face. A light scrub all over will stimulate the body and create a healthy glow by encouraging healthy, new skin cells to proliferate. Not to mention sea sponges are considered a sustainable resource thanks to their ability to regenerate!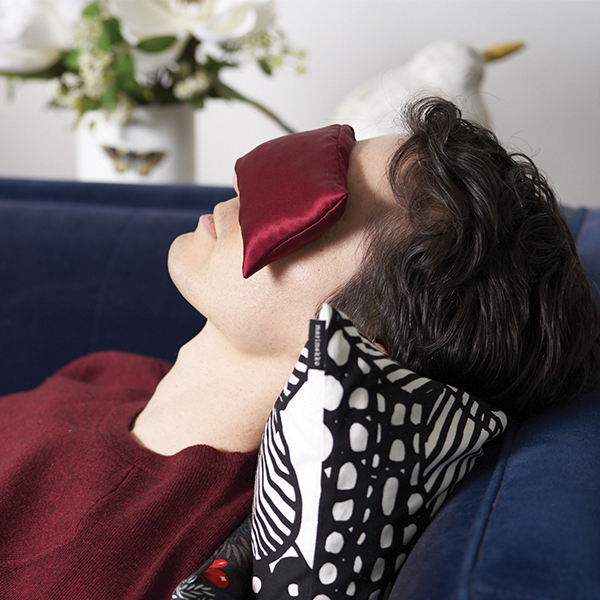 While you soak, peruse that magazine you've been meaning to get to for weeks, or listen to a serene playlist and place a Silk Eye Pillow over closed eyes. The calming scent of lavender buds, paired with the weighted stimulation of flaxseeds, is the perfect combination to help reduce anxiety and promote relaxation. Let the ambiance wash away your endless to-do list and focus mindfully on the present moment.
When you're ready…when your breath has slowed, and you've sighed at least several deep, cathartic sighs…when the tub temp is starting to cool—look to that fluffy towel you set nearby and consider stepping out. As you wrap yourself up in hygge heaven, take a moment just to enjoy the soft cocoon of your towel.
Don't get dressed just yet! Finish off with a lotion to lock in all the restoration your skin has received. Jardin Body Lotion, packed with nourishing vitamins and designed to rehydrate, has a light blend of lavender, artemisia, and lemon that appeals to both men and women. Infused with olive oil, the lotion and its beneficial ingredients will help you take a little hygge with you as you move on with your day. Maybe you're off to dreamland, or perhaps you still have some time to curl up with your Netflix watch list.
Wherever you're headed next, you can be sure your hygge experience will help you get there with a renewed sense of pleasure and peace.