Did you know that July 11 is National Mojito Day? Summer is upon us, which means roaring temperatures and (hopefully) some long-awaited vacation, so what better way to unwind than celebrating our new favorite holiday!
Nothing beats the heat like a minty mojito's instant cooling and refreshing effects. The chilled liquid rejuvenates you from the inside out, while the slowly forming condensation on the glass gives your hands a brief reprieve from the summer swelter. It makes our mouths water just thinking about it! (How long until five o'clock?!)
While a chilly cocktail is one of the best ways to get your herbalicious fix, the versatility of mint is something we at Baudelaire have sung the praises for years. Did you know that there are over 600 different kinds of mint worldwide? That's a lot of mojitos! While each variation of the herb brings a different taste and aroma to the table, we're partial to a few in particular: corn mint, spearmint, and peppermint. Each unique selection plays a key role in some of our most popular products.
For centuries mint has been celebrated for its effervescence and clarifying properties. The strong scent cuts through congestion and helps you breathe easier. This rejuvenating effect is why mint is such a key player in many of our natural therapies.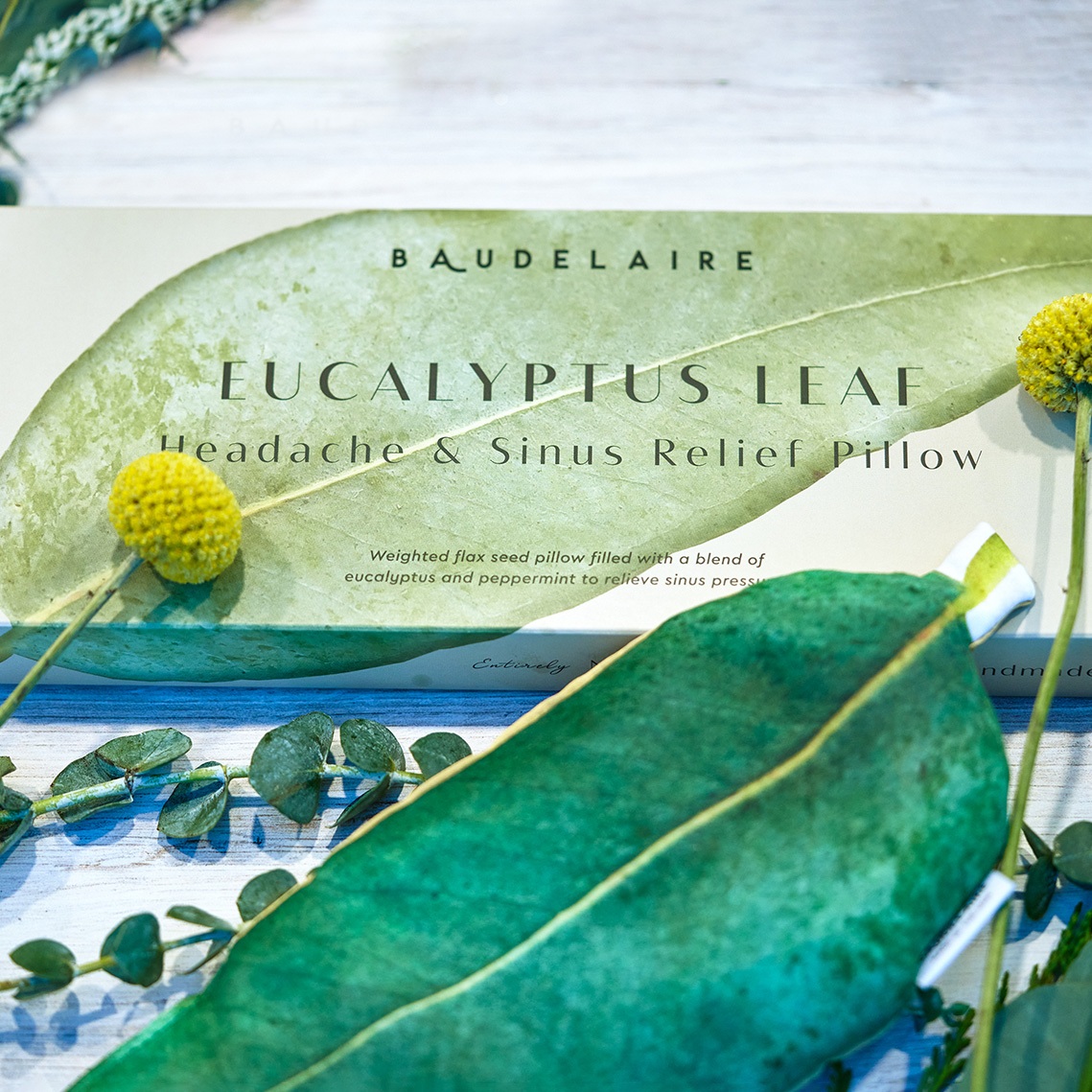 A stuffy nose or blocked chest is no match for the effervescent power of corn mint in our Breathe Bath Cube. And while a leisurely cocktail and home spa experience is the dream, we don't always have time for the full-service experience. For a little reprieve on the go, grab a Recover Personal Vaporizer with stimulating spearmint and immunity-boosting rosemary essential oils. This handy little spray provides a minty aromatherapy boost wherever and whenever you need it most!
Eucalyptus might not technically be a mint family member, but it's definitely cool by association. The earthy menthol fragrance of eucalyptus has many of the same clarifying and therapeutic properties as its minty cousins, especially when paired with the cooling effect of peppermint. Designed to help open sinus passages and soothe headaches, we fill our Eucalyptus Leaf Pillow with dried eucalyptus and peppermint leaves to help relieve discomfort naturally.
There are many refreshing ways to celebrate National Mojito Day, but don't forget to carve out a little restoration for yourself in whatever way suits you best. And, it goes without saying, if you're choosing to celebrate by drinking fresh mojitos by a pool, please send us an invite!