Please raise your hand if you've ever been personally victimized by regifting. Yep, that's what we thought. So why do we continue to do it to ourselves and those we love?
We get it; finding the perfect gift can be challenging. You want to make sure the recipient loves it, but it can't break the bank. Maybe you need to send it across the country, or perhaps you're worried about the environment and want to avoid something that could end up in the bin by January. There are countless reasons to worry about what to get for the people that matter most in your life, but Baudelaire is here to save you from the stress and shame of unwelcome gifts this year.
Why Bath & Body make the best gifts: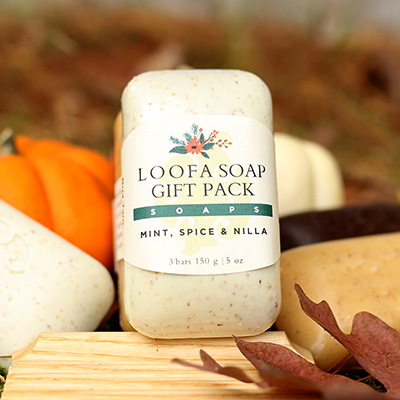 Nos(e)talgia
That holiday-specific sweater with an ironic decal bedazzled in sequins? How about trading that for some seasonal scented bathing goods instead. We all love the nostalgic smells the holidays bring, so instead of something that will inevitably end up in the dark depths of the closet, may we suggest some relaxing cedarwood, cool spearmint, or warm spiced clove-scented products as an alternative. It will help your friends feel more festive than a sunbathing Santa sweater ever will.
Trade Red Velvet for Velvety Soft
Instead of the velvety taste of chocolates, how about the always welcome gift of velvety smooth skin with one of our sustainable bath & body brushes? No one needs the extra pounds the copious amounts of holidays sweets will bring, but your family will love the glow a freshly exfoliated face and body has long past the holiday season.
Commitment Free
What about your niece or nephew who is currently swiping across a dozen apps to find the perfect NYE date? Even the commitment-phobic have an option here. There's no need to choose for those who can't decide on just one bathroom fragrance; we have assortment gift boxes in all shapes, sizes, and scents. From citrus to earthy to floral, let your loved one choose the scent they feel suits their mood that day.
What A Mug
Put down the coffee mug and free your co-worker from the dreaded Yankee Swap gift. We all have more mugs and thermos bottles than we know what to do with, so how about we feed our mutual need for energy in a different way. All-natural energizing aromatherapy products can provide the "Boost" their body and mind need in the morning without sacrificing kitchen cabinet space.
Whether you're looking for something sentimental or perhaps just want to be the crowd favorite at the office gift exchange, Baudelaire has something that will make everyone smile. Need more inspiration? Then check out everything we have to offer under the Artisan Gifts section.